Investment ideas

Step out of cash campaign
Step out of cash
Over the past 15 years, cash has exposed investors to long-term losses due to low interest rates and inflation risk.
Diversify your assets through our broad selection of investment solutions.**
-5.6%
The fall in interest rates on the European money market 2008-20181
2.1%
The year on year inflation rate in the Eurozone2
-0.8%
The real annualized return of cash over the last 10 years3
1. Source: Amundi analysis on Bloomberg data relative to the Euribor three months index at Sept 2018 vs Sept 2008.
2. Source: Amundi analysis on Bloomberg, Eurostat data as at 28 September 2018.
3. Source: Amundi analysis on monthly Bloomberg data from September 2008 to September 2018. Cash = Euribor 3 month. Total return in Euro non hedged. Real Return calculated as the extra return above inflation.
It's time to step out of cash!
Take the first steps - Understand the potential benefits of investing:
Broad selection
Broad selection of solutions for a range of different risk profiles which seek higher returns than cash over the the long term
Liquidity
Ability to redeem your investment at any time at its market value
Predictability
Solutions with stated performance targets so investors know what we are seeking to achieve
Choose your portfolio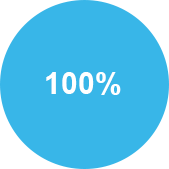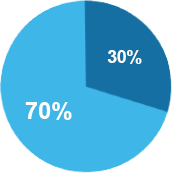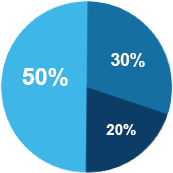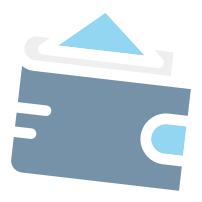 Discover its potential performance
Annualized performances as at end of December 2017*
Sources: Amundi, Data as of 31/12/2017 – Net annualized performance (rebased to 100) in EUR. Cash, bonds and equities are respectively represented by EONIA capitalised, EUROMTS GLOBAL and EURO STOXX index. They are given for indicative purpose only. Past performance does not guarantee future returns.
***Diversification does not guarantee a profit or protect against a loss.
Absolute returns mean we seek to achieve stable returns in all market conditions
Multi Strategy means we can navigate a broad and diverse investment universe1
4 investment categories that have guided us in generating returns
Strong track record
Strong risk focus – Multiple layers of risk management at each step of the process
For more information on this fund, please refer to the Prospectus and KIID
1. For more information on the investment objectives and policy, please see the Prospectus
A simple "hands-off" first step into fixed income markets
Open ended fund with a prescribed subscription period and a 5YR maturity date
Offers an income objective for a defined maturity with a target annual coupon (distributing share class)
Invests in a well-diversified bond portfolio selected and managed by active credit specialists
Participate in the potential rise of the markets while seeking to benefit from partial and permanent1 capital protection
Offers a partial protection equal to 90% of the highest net asset value recorded from 5th June 2020.
Flexible and active asset management with a constant risk monitoring
Dynamic portfolio composition searching for the optimal diversification
For more information on this fund, please refer to the Prospectus and KIID
1. Amundi Funds Protect 90 does not provide a performance guarantee
2. Please see the Prospectus for full details on the Protection feature
Every investment implies some risks linked to its own universe, including capital losses in case of a stock exchange market general decrease, a selection of non-dynamics values, the currency depreciation or the use of derivatives strategies. Past performance is not reliable indicator of future results. They are useless for predicting future results.
Data and information in this document is provided solely for information purposes. Non contractual promotional information does not constitute an investment advice, neither a recommendation nor an incentive to buy or sell.
This information is not for United States resident nor to "US Persons" as this term is defined in SEC Regulation S under Securities Act of 1933.
*No.1 European asset manager based on global assets under management (AUM) and the main headquarters being based in Europe – Source IPE "Top 400 asset managers" published in June 2017 and based on AUM as at December 2016. **Contact your financial adviser to learn more about Amundi solutions.