Investment Ideas

Active Management Across the Range of Market Environments
Active Management Across the Range of Market Environments
Pioneer Strategic Income Fund
Pioneer Strategic Income Fund is a multi-sector bond fund that invests across a broad range of global fixed income sectors, including core US investment grade, non-investment grade, non-US country, currency and floating rate asset classes. The Fund's benchmark is the Bloomberg Barclays US Universal Index.
Philosophy
Pioneer Strategic Income Fund adheres to three core investment tenets: value, diversification and downside risk focus.
Value-Driven

The Fund seeks to invest in sectors that offer attractive relative value, based on fundamentals and on spread relationships to long-term averages. Value investing seeks to capitalize on the benefits of rebalancing through dynamic allocation, which can make a significant contribution to portfolio returns over time.

Broad Diversification

The Fund's diversification level seeks to benefit from incorporating a broad range of factors and sectors, which helps it pursue attractive risk-adjusted returns. Diversification available from asset classes with lower correlation1 to core sectors can help reduce volatility and downside risk.

Downside Risk Focus

The Fund has been successful in limiting downside risk and avoiding permanent impairment of capital has reflected its disciplined approach to limiting issuer concentrations combined with strong fundamental credit research, avoiding at-risk sectors and avoiding market value loss in rising interest rate environments.
Replay | February 9, 2021
Fixed Income Outlook: Navigating the Fed, Fiscal Stimulus & Negative Real Yields
Negative real yields, a weakening dollar and the mounting fiscal deficit pose a trio of challenges for fixed income investors in 2021. We believe what's needed is an active approach to managing these risks, according to Ken Taubes, Amundi US CIO and portfolio manager of our core and core plus bond strategies.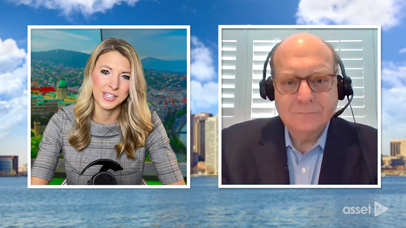 Ken discusses:
His favored areas of the market
Why he believes Treasuries still have a role despite being "expensive"
Why investors might have to get used to a weaker dollar for longer
Actively Combining Asset Classes for Income and Risk Management
| | |
| --- | --- |
| | Diverse asset classes tend to behave differently under various economic conditions and their performance tends to be uncorrelated to one another. This makes it more challenging and time consuming to identify allocations to strategically diversify your clients' portfolios.3 |
How Pioneer Strategic Income Fund is Actively Managed
Pioneer Strategic Income Fund has the flexibility to actively allocate assets among a diverse range of global fixed income sectors, seeking the best opportunities worldwide to help diversify the portfolio, enhance return potential & limit downside risk.
Explore our active sector allocations among various fixed income asset classes.