Investment Ideas

Fixed Income Outlook: Navigating the Fed, Fiscal Stimulus & Negative Real Yields
On-Demand Update
Replay | February 9, 2021
Fixed Income Outlook: Navigating the Fed, Fiscal Stimulus & Negative Real Yields
Negative real yields, a weakening dollar and the mounting fiscal deficit pose a trio of challenges for fixed income investors in 2021. We believe what's needed is an active approach to managing these risks, according to Ken Taubes, Amundi US CIO and portfolio manager of our core and core plus bond strategies.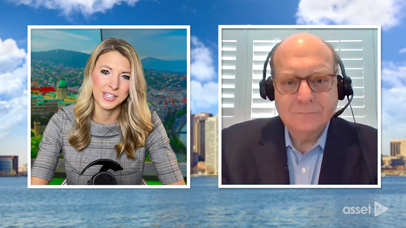 Ken discusses:
His favored areas of the market
Why he believes Treasuries still have a role despite being "expensive"
Why investors might have to get used to a weaker dollar for longer
Additional Insights
Hyper growth stocks to make way for "stay-at-home" stocks
That even Europe could see some recovery
Inflation starting to spike in areas of the market outside those "where we like it"…
 For more on the strategies managed by Ken and his team, see below:
The Source for Multisector Fixed Income Funds
Active Management Across the Range of Market Environments
Pioneer Strategic Income Fund is a multi-sector bond fund that invests across a broad range of global fixed income sectors, including core US investment grade, non-investment grade, non-US country, currency and floating rate asset classes.
An Active, Risk-Managed Approach to Core Fixed Income
Pioneer Bond Fund is a multi-sector bond fund that invests across a broad range of US dollar-denominated fixed income sectors, including US investment grade core, up to 20% in non-investment grade securities and up to 15% in non-US securities.
Seeking Income and Capital Appreciation in a Low Interest Rate Environment
Pioneer Multi Asset Ultrashort Income Fund seeks a high level of current income to the extent consistent with a relatively high level of stability of principal. Normally, the Fund invests at least 80% of its net assets (plus the amount of borrowings, if any, for investment purposes) in floating rate instruments of US and non-US issuers.
Before investing, consider the product's investment objectives, risks, charges and expenses. Contact your financial professional or Amundi US for a prospectus or summary prospectus containing this information. Read it carefully. To obtain a free prospectus or summary prospectus and for information on any Pioneer fund, please download it from our literature section.
Securities offered through Amundi Distributor US, Inc.
(Formerly Amundi Pioneer Distributor, Inc.)
60 State Street, Boston, MA 02109
Underwriter of Pioneer mutual funds, Member SIPC.
Not FDIC insured | May lose value | No bank guarantee