French Election: Markets Complacent for Macron Victory, but Game is Not Yet Won
French Election: Markets Complacent for Macron Victory, but Game is Not Yet Won
Tuesday 12 April 2022
Investment Talks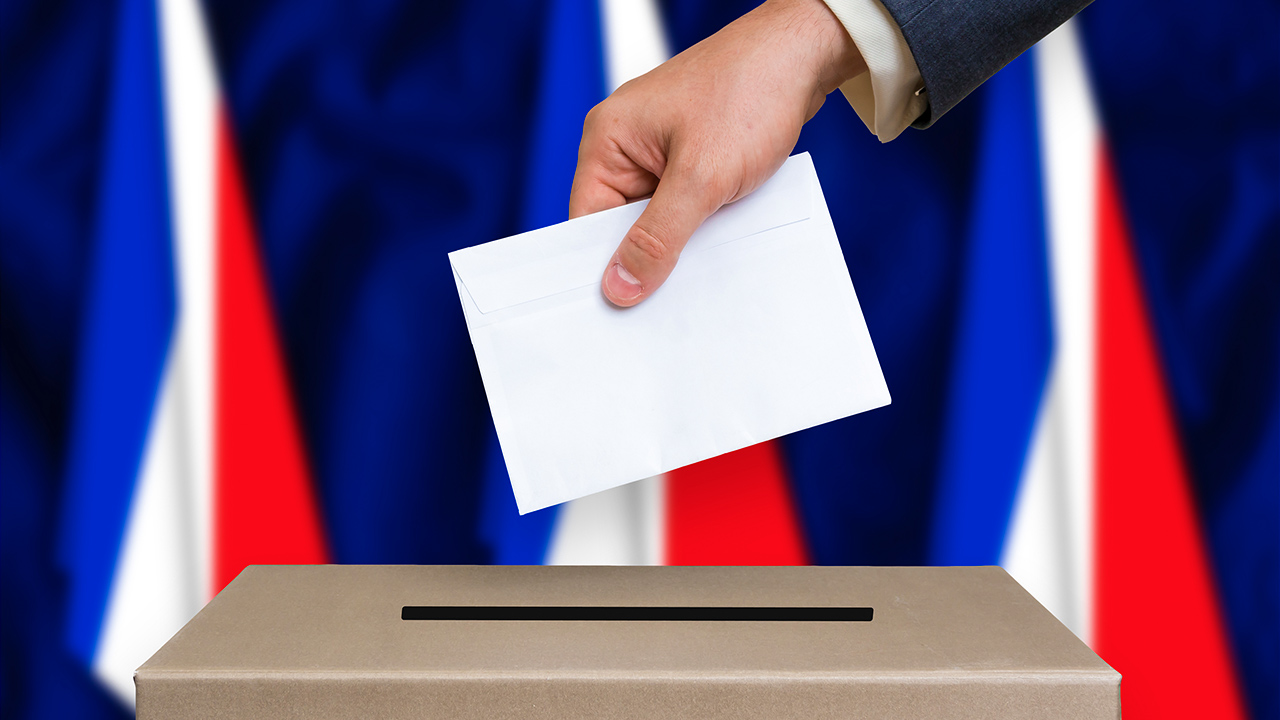 French Election: Markets Complacent for Macron Victory, but Game is Not Yet Won
April 12, 2022 | President Macron is leading in the polls, but an upset victory by Le Pen would significantly change policy in France. Markets are currently complacent in anticipation of a Macron victory, but a tightening race will command some degree of market volatility in the coming weeks, adding to a complex landscape in Europe. The prospect of a European recession is another key issue, and our tactical view is that US equities are in better shape than European ones. This has nothing to do with the French election, but with the broader macroeconomic and geopolitical situation, as Europe has been hardest hit by the conflict in Ukraine.

01 | In the French presidential election, early polls are projecting a narrow Macron victory at 51-55% of votes in the second round. Pundits estimate a Le Pen victory at 30%, which is not negligible and is likely to trigger some volatility in the coming weeks.
02 | The French election has caused very little market reaction, as the result was already largely priced in. The eurozone economy is still in worse shape compared to that of the US, but this is mostly due to the ongoing conflict in Ukraine.
03 | We remain cautious about European equities, favoring high-quality US names and the value sector. Now is not the time to add more risk to portfolios, but to play rotations within markets and to implement short-term hedging against volatility.
Inv Talks - First Round France Election
Important Information
Unless otherwise stated, all information contained in this document is from Amundi Asset Management US (Amundi US) and is as of April 12, 2022. Diversification does not guarantee a profit or protect against a loss. The views expressed regarding market and economic trends are those of the author and not necessarily Amundi US and are subject to change at any time based on market and other conditions, and there can be no assurance that countries, markets or sectors will perform as expected. These views should not be relied upon as investment advice, a security recommendation, or as an indication of trading for any Amundi product. This material does not constitute an offer or solicitation to buy or sell any security, fund units or services. Investment involves risks, including market, political, liquidity and currency risks. Past performance is not a guarantee or indicative of future results. Amundi Asset Management US is the US business of the Amundi Asset Management group of companies.
Before investing, consider the product's investment objectives, risks, charges and expenses. Contact your financial professional or Amundi US for a prospectus or summary prospectus containing this information. Read it carefully. To obtain a free prospectus or summary prospectus and for information on any Pioneer fund, please download it from our literature section.
Securities offered through Amundi Distributor US, Inc.
60 State Street, Boston, MA 02109
Underwriter of Pioneer mutual funds, Member SIPC.
Not FDIC insured | May lose value | No bank guarantee Amundi Asset Management US, Inc. Form CRS Amundi Distributor US, Inc. Form CRS