ESG & Our Equity Investment Process
How do we incorporate ESG investing into its equity investment process? In this video series, Craig Sterling, Director of Equity Research, US, provides some insight into our equity research process, the role of ESG, and how the team thinks about ESG and incorporates it into the investment process.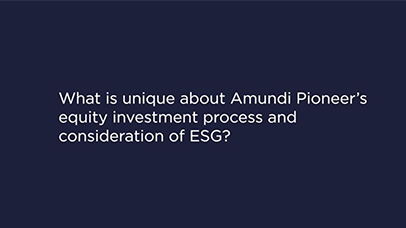 What Sets Us Apart as ESG Investors?
Part 3 of 3 - A deep understanding of risk is central to any investment process, and ESG criteria are standard components of our approach to understanding the risks involved in any potential investment case. Craig Sterling describes how this approach, combined with other elements, help to set us apart in ESG investing.
Featured Speaker

Craig Sterling
Managing Director
Head of Equity Research, US
Director of Core Equity
Portfolio Manager