ESG & our Fixed Income Process
How do we incorporate ESG investing into its fixed income process? In this video series, Michael Temple, Managing Director, Director of Credit Research, US, discusses the added challenge that fixed income investors face when assessing a corporate credit for ESG risks, and how we approach the process.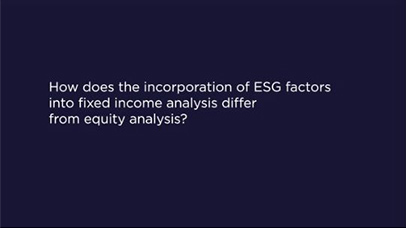 How does incorporating ESG analysis in fixed income differ from equities?
When it comes to responsible investing, fixed income investors face some unique challenges. Unlike equity investing, several complicating factors, including maturity and credit quality, can affect the assessment of an ESG risk's impact on a credit.
Featured Speaker

Michael Temple
Managing Director
Director of Credit Research, US